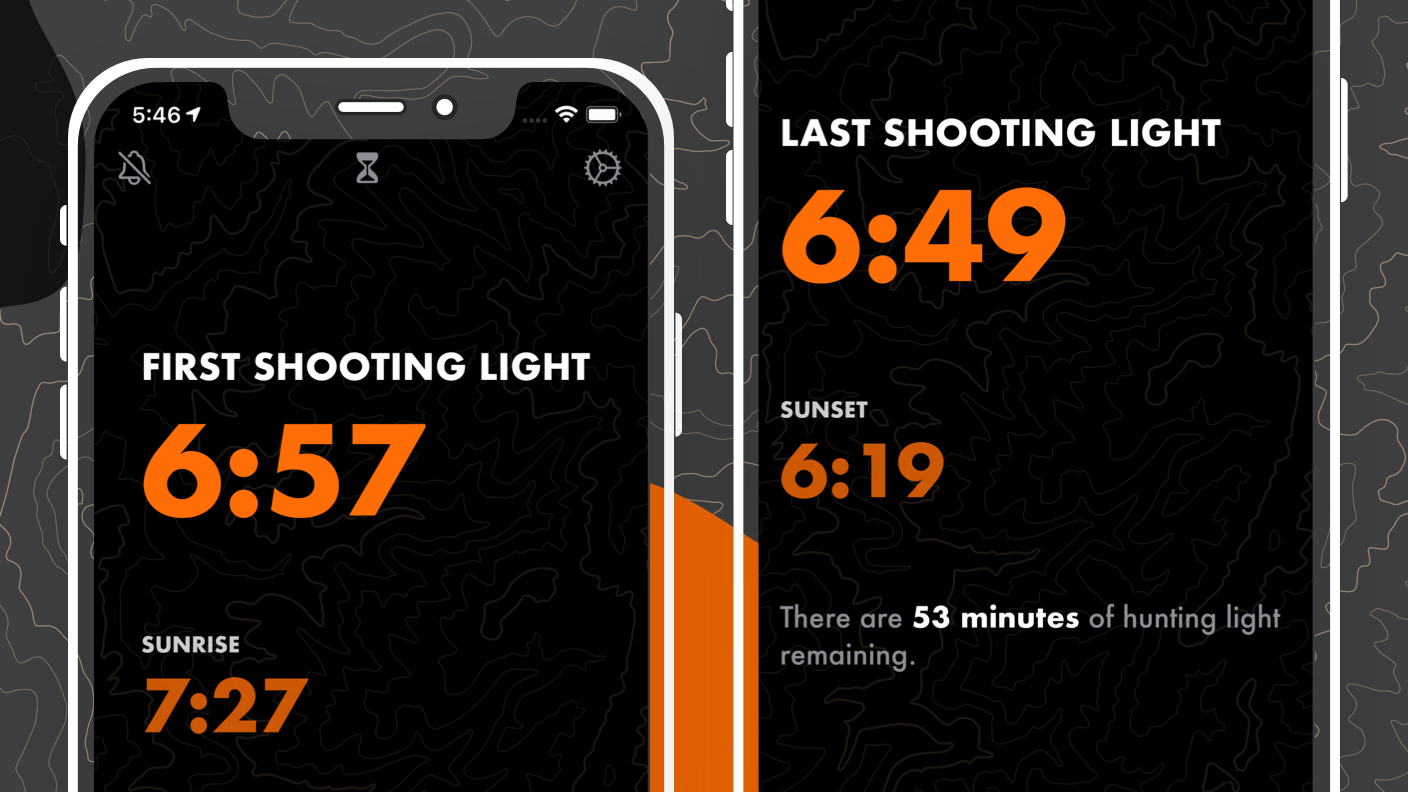 Today we released Shooting Light into the Apple app store. It's our first app and started off as an idea on a cold and windy morning in a tree saddle. The goal was to solve a simple problem: knowing when it's legal to release an arrow or pull the trigger.
Shooting Light is a pretty simple app, but it has a few tricks. The first trick is that it'll send you a notification when you hit legal light or when legal light is over. It also has a countdown, which is useful not only to give you an idea of how long before legal light starts, but also to help you decide how much time you'll have to hunt in an evening if you get off work a little early or have a chance to break away from the family.
There's also a scheduler to help you determine when you need to wake up or get ready in order to get to the spot on time. You can add how long it takes you to drive, pack up, etc., and the scheduler will do the math for you to tell you when you need to get moving.
Shooting like is a simple app, but it's just the beginning of what we're working on. Read more here or check it out on the app store.